Figured I'd make one of these. After all, I've spent the last few days stalking this site...it's the least I could do. lol
Well, there's not much to tell about me. I became obsessed with what my dog should eat loong ago. Sadly, I was about 14 when this interest arouse, so the extent of my 'research' was asking the rescue coordinator what food she thought was best and going with that.(It was Eukanuba btw! Ick!) It took me a good 1-2 years before I started to question the ingredients in my doggie's food.
'What on earth
IS
half this stuff?!'
And from then on I've been all over the internet gathering information and even buying a few books here and there. Heh, I know all this isn't completely necessary to give your dog a good diet...I just like to read and truthfully it really interests me. :tongue: Some kids like to play sports, I like to read about dogs. lol
I am in NO WAY an expert and find out new things everyday. My main focus of interest is a raw diet, prey model to be exact. I don't feed it to my dog as of yet, but I do pick up RMBs at the store every chance I get and she really loves them. Once I find a job and know I can be consistent with the diet, I'm hoping to switch her over.
Anyway, don't be surprised if you hardly see me around the boards. I tend to be more of a lurker then a poster and I usually find answers to my questions in the archives. I probably will post a few here and there, probably a lot more once I start feeding a raw diet. Also expect to see a few pictures as well! I do love taking photos...
Holy smokes! I told myself this thread would be short and simple. *sigh* This is why I don't do things like this often...I tend to ramble. Hopefully I can make up for it with some pictures: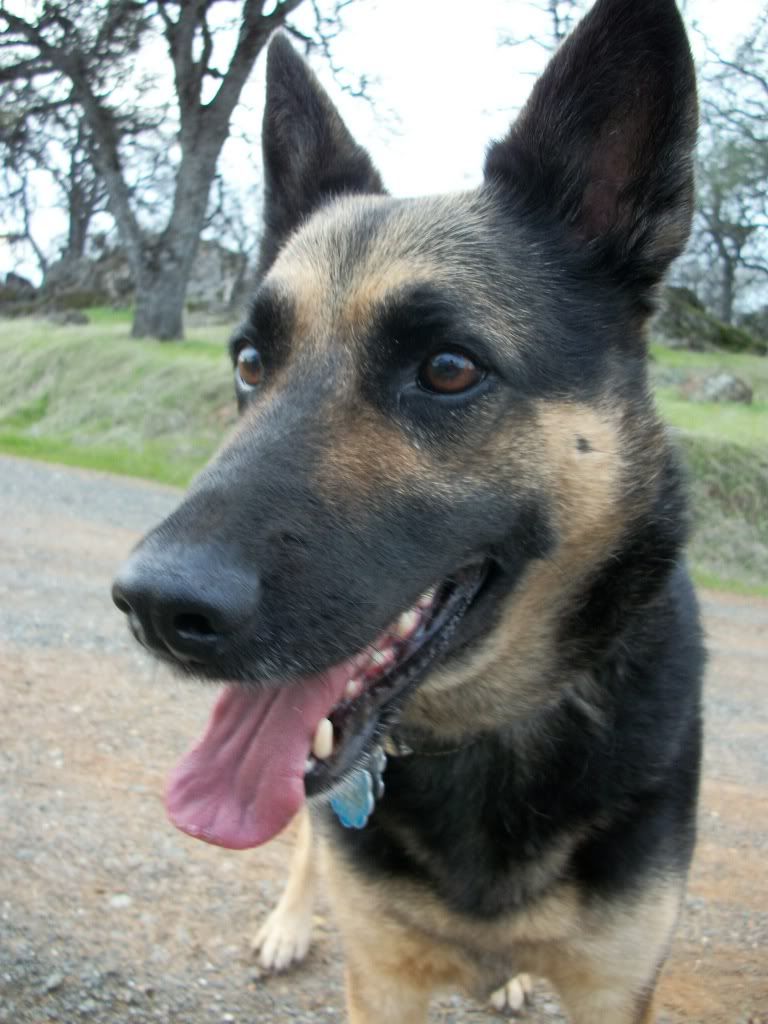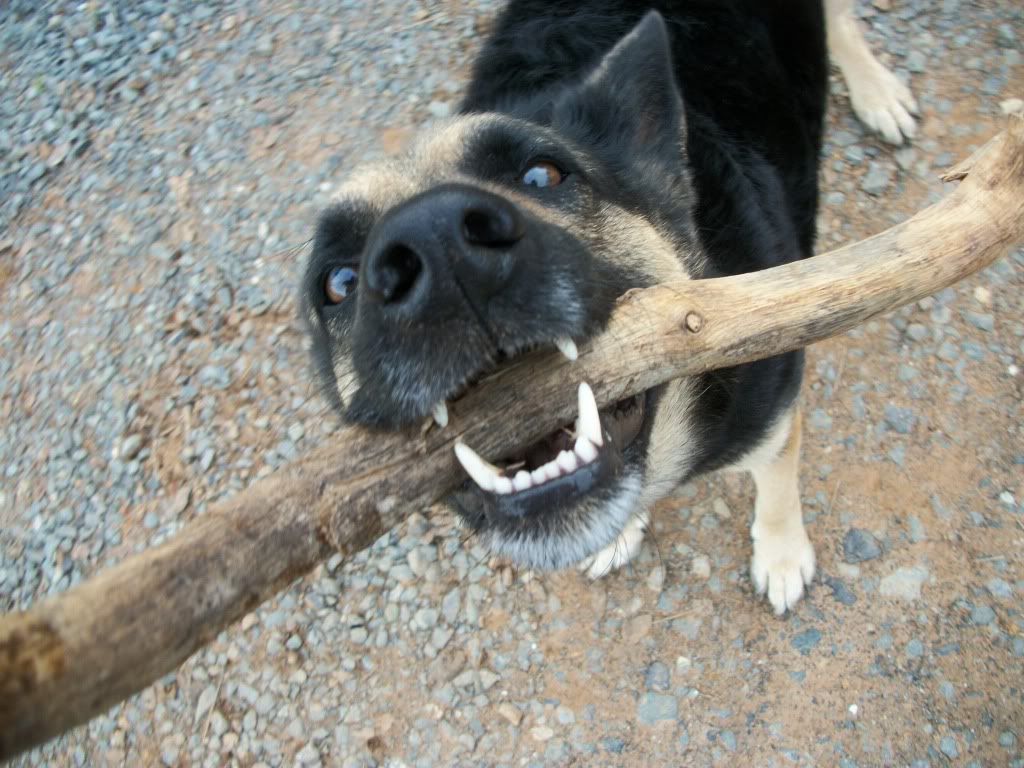 **EDIT**
Oh jeez, I was so wrapped up in this intro I forgot to introduce my best buddy! xD
The pup above is Samm, a 5 year old GSD. Well, actually I'm not 100% sure if she's purebred, but I'm pretty positive she is... Though, she's only about 45-50 lbs, but I'm sure that's just because she was the runt of her litter. Her sisters looked exactly like her and were about three times her size! I got her from a puppy rescue I volunteered at on the weekend. I could not have asked for a better friend then her! ^^
She is and forever will be my heart dog. <3