i took some pictures of Ruckus's foot issues. it has been going on for years now, and will not heal. they dont really heal up, but they look so much better in the winter and the fall than they do in the spring and summer. i have taken him to the vet many times, and they do not do anything but get me to try another balms or cream.
now the vet was talking about amputating a section of his back paw pads. I am hesitant.
here guys, take a look. i know it is up to me. but if he was your dog would you leave it alone, or have the vet take it off? it does not seem to bug him. but it is a good place for infections to hang out. he has not had one yet, but i have to clean them twice daily. and we are scared they will get hung on something. they actually got worse a couple of weeks back, but i have some awesome spray that heals it up in no time! (heals the new rips, not old)
the vet said that this deep gash in his foot that has been there for years is dead tissue and will never heal.
this is half of his foot pad that is open. it is deeper than it looks in the picture though.
left paw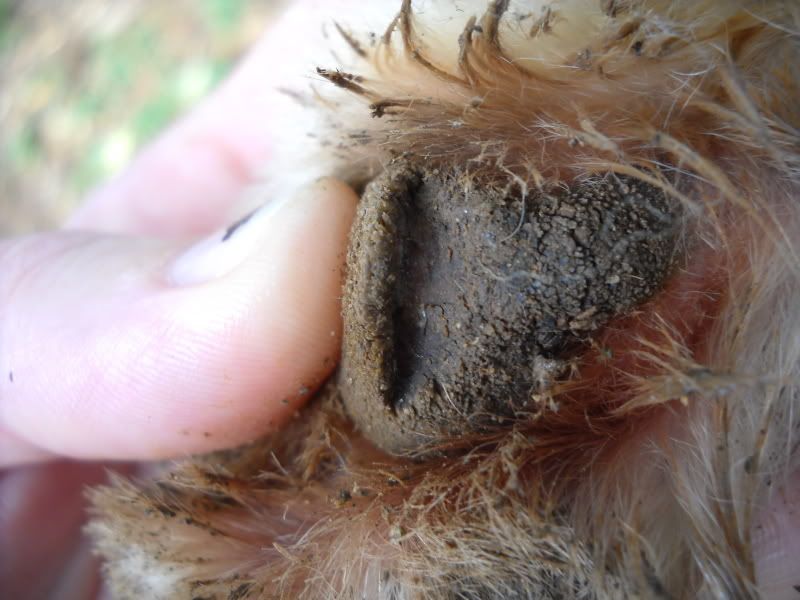 right paw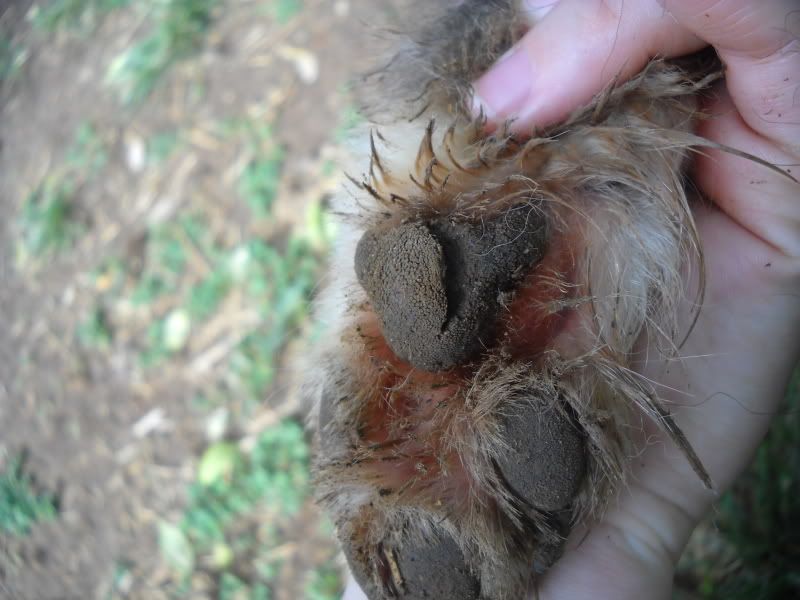 we do not know what is causing this. we think maybe it is a contact allergy to grass. i ordered him boots for when he will be on grass. maybe it will keep it from getting any worse.