This is Lucky. She is our 10 year old German Shorthair Pointer. Such a good girl! She is also really good with my kids. Very patient and sweet.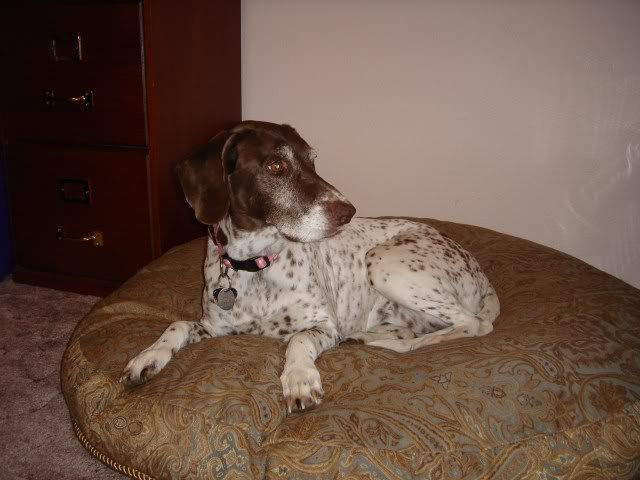 Life is RUFF when you live with a 4 year old!!!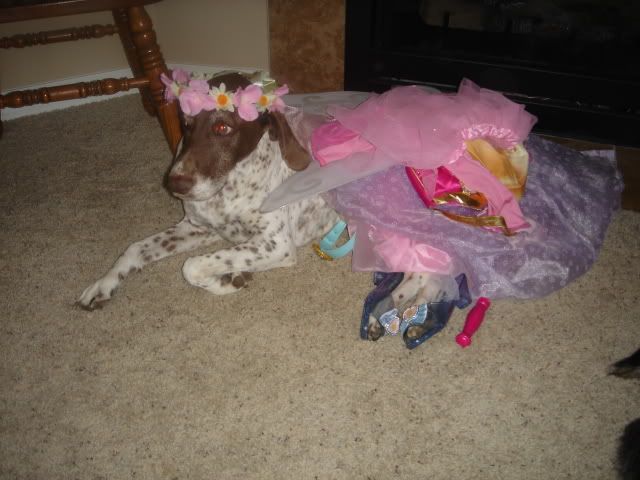 Yes, she has a perfect circle on her side. I think naming her "Spot" would have been too much...LOL....