Discussion Starter
·
#1
·
Hi all! My name is Libby, and I am the owner of three beautiful dogs, and two crazy cats.
This is Gypsy, the one true love of my life. She is a (soon-to-be) four year old American Pit Bull Terrier.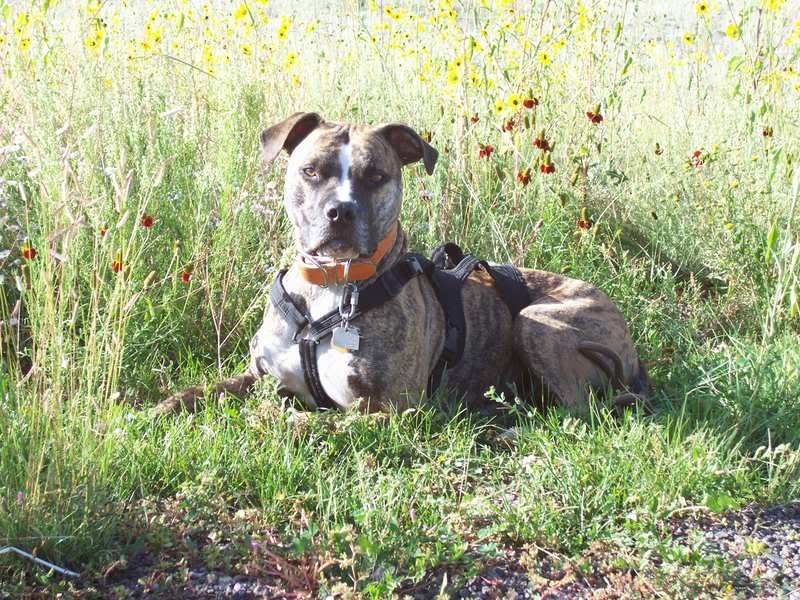 This is Mexico(Mexi), my Hienz 57. I found Mexi on the Zuni Reservation when she was around 10 weeks old. She is close to three years old now.
[
And this is Umah, my German Shepherd Dog. She is just over a year old.
I don't have any current pictures of my kitties, but Henry is a black tabby with silver points, and Cobra is an orange tabby.
Anyway, a little about me. I'm big into rescue (as a matter of fact, I have five foster pups right now), and I love the work. My dogs are one of the most important thing in my life, and I wish that everyone felt the same. I'm 24 years old (almost), I live in New Mexico, and I love to travel.
If anyone has any questions for me, I don't bite! :smile:
Libby