Discussion Starter
·
#1
·
I just wanted to share some pics!
Here he is hanging out with my shelties, Ruckus and Lynn.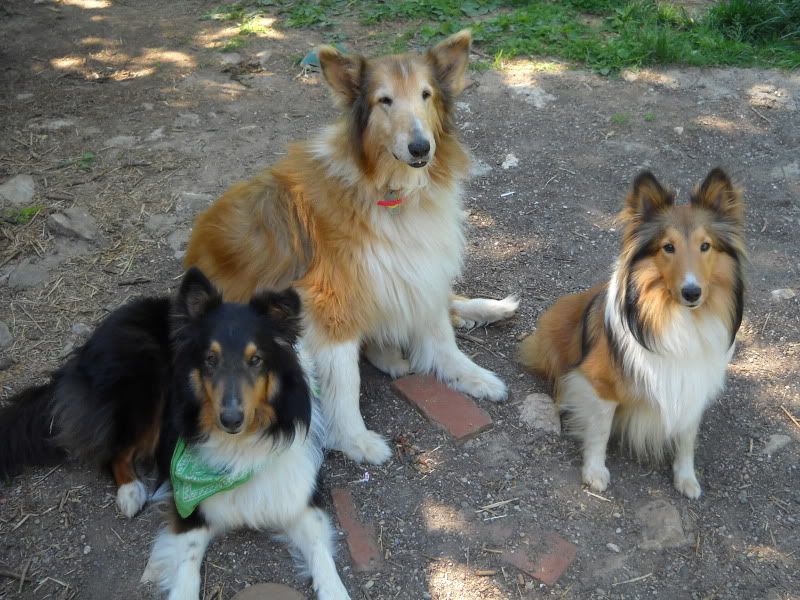 Hamilton is a 10-12 yr old collie was was found as a stray. no one came looking for him. He was going to be put down at the shelter, and just about 2 days before his death day a volunteer from the collie rescue came and picked him up. they transported him to me.
we hope someone will adopt him but he cannot see very well, and it seems like he can not ear at all. he does not get along well with cats, he likes to stalk them.
We have became attached to him. he follows you around like a shadow when he is not sleeping. very sweet boy who will nudge your arm for pettings, and lay his head in your lap.
the poor guy did not age well as far as looks either. his teeth are in bad shape and he has an on going skin condition. he has some trouble getting around too. but if he does not get adopted we can keep him until he crosses the bridge.