Discussion Starter
•
#1
•
that Harleigh has been on FULL raw
I'm so happy I decided to go full raw and all my "worries" about it were really nothing, like I knew they would be.
For one, Harleigh is absolutely LOVING getting raw instead of kibble. She gets so excited for breakfast and dinner (thats not new LOL). She definitely has enjoyed the switch
Harleigh has SO much more energy (of course... I don't know if thats a good thing. EEK!) now than she ever has. When we went on our jog the other day, we did 31 minutes of jogging/walking and she was ready for more when we got done (I had to draw the line because it was already 85 degrees..) She just will go, go, go all day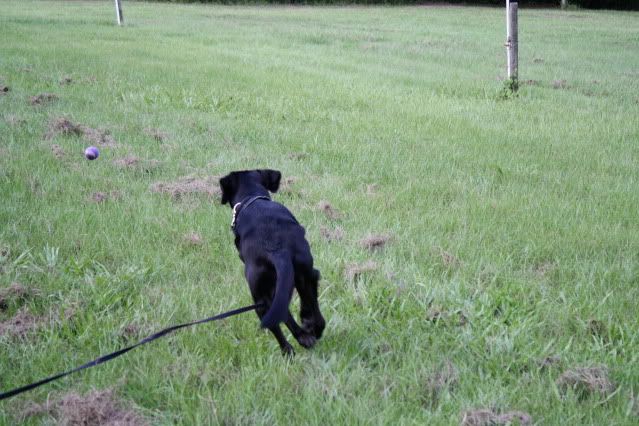 Her hair on her legs and chest (except for her cowlick area
) has grown back some and she isn't itching nearly as much. Before making the switch to full raw she had almost completely bawled legs and was pretty pitiful looking. Now, while its not 100% grown back, it is something and I'm happy about it.
Before:
Now(best one I have! lol):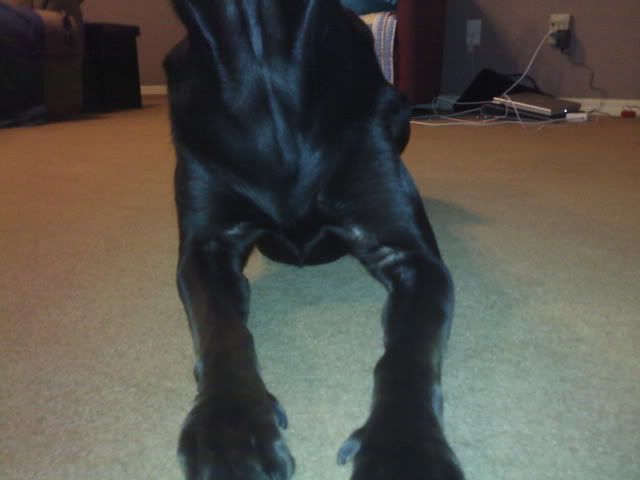 Another thing that I am SO happy about is Harleigh no longer needs Honey in her food. We were using it because of her "local" allergies that she had, but since she's been on RAW completely she has had very, very few flare ups. I'm so happy about that... Not because I didn't like giving it, but because it shows me that this diet
is
working.
I don't plan to go back to kibble unless I absolutely have to, I've seen to much of a change with her. Plus, I think she would murder me if I switched her back
This was her yummy dinner tonight! She finally decided she liked Tilapia after I was given the suggestion of sprinkling Parmesan Cheese on it. This was her 2nd time having it and she gulped it right up.
So now we've tried Chicken, Beef, Pork, Turkey and Fish. We've got some Lamb out in the freezer that we'll try later on. She is definitely living it up
lol